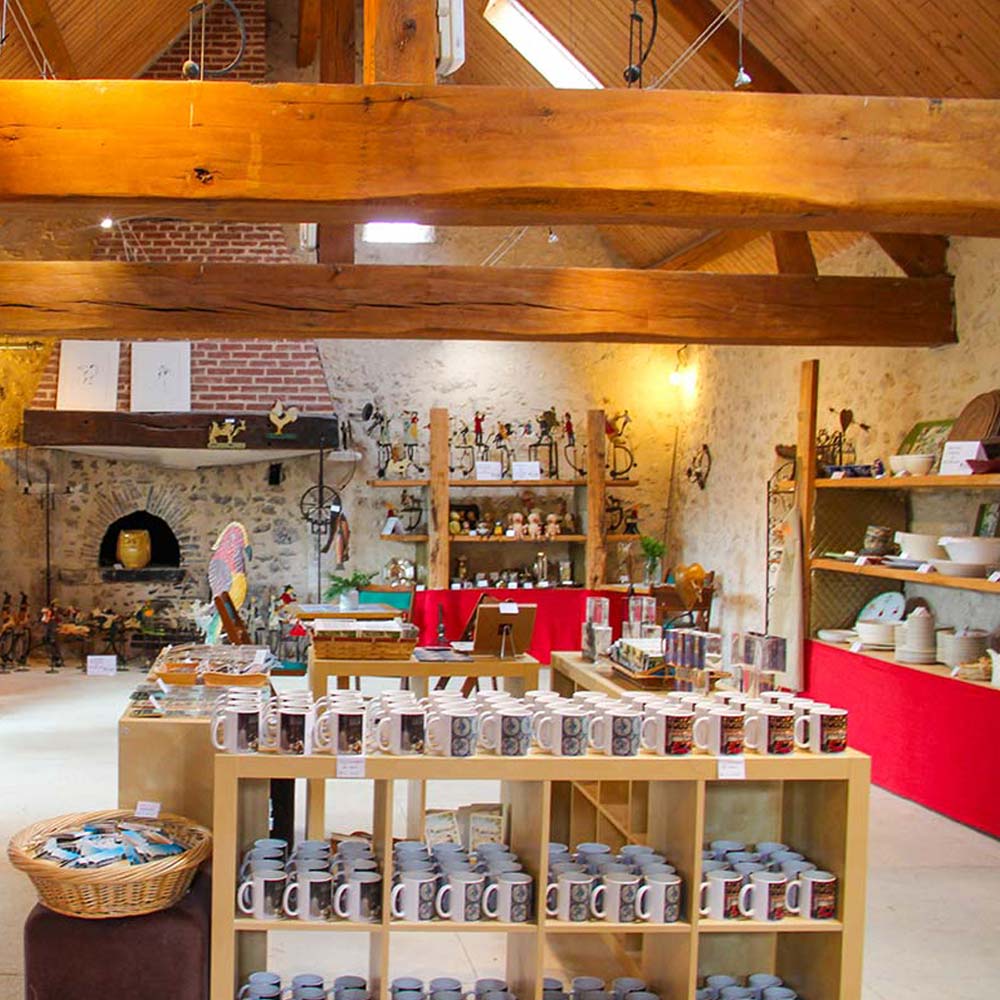 The Beauregard boutique is housed in an old house dating from the 18th century which has been magnificently restored. It was the home of agricultural workers working on the farm or at the Château. You can still see the old bread oven of the original house.
The shop welcomes you as soon as you arrive in Beauregard and up to one hour before the Domaine closes completely. It is open every day.
This pleasant space offers many historical or unusual items , souvenirs, posters and photos as well as a flea market .
You will also find refreshing drinks, coffee or tea, homemade ice cream from the Pierre Cochée farm as well as gourmet sweets for a break in an idyllic setting and to the delight of young and old alike.