The Night of the castles 2021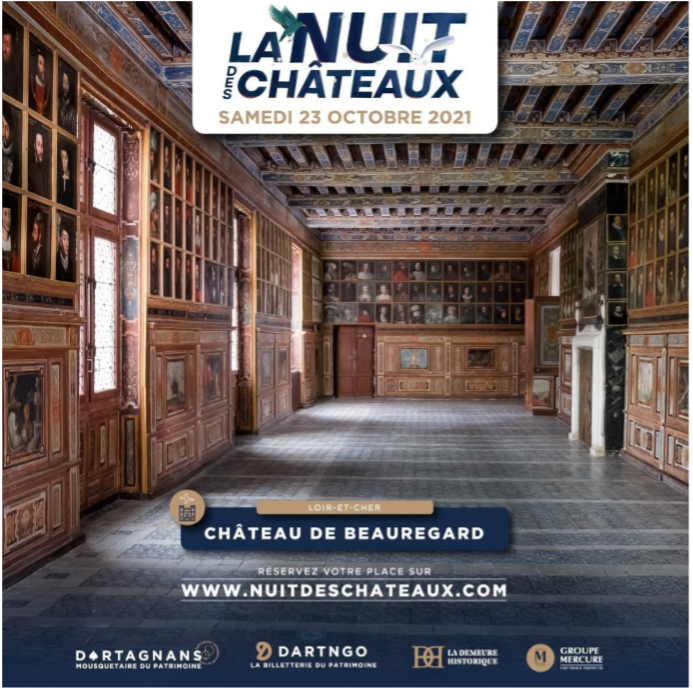 With friends or family, the third edition of The Night of the Castles allowed many visitors to come and discover the treasures of the Château de Beauregard for an evening.
A friendly and warm atmosphere for an evening rich in culture and history. Galerie des Illustres, old kitchen and its old brass, fireplace, everything was present to guarantee comfort and wonder to our visitors.